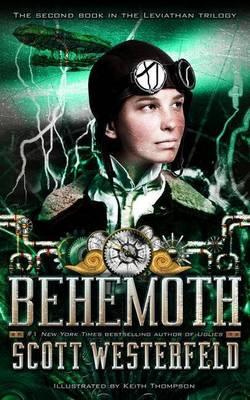 This is the second book in the Leviathan trilogy.
Alek and Deryn are still running and hiding secrets. They are with the Leviathan when the captain plans to bring Istanbul into the abnormal war.  The two of them are all caught up in this devious plotting and must do something like blow up a few war machines and save the Behemoth, a brand new monster kracken. They are going to destroy the Germans gift.
Will they be able to do it in time or will they fail!?
Read Behemoth and find out.
Rating 10 out of 10
Rhys